Staff
Positive Palms
Miss Hodges – Teacher
Mrs Tunnicliffe  – Teaching Assistant
Lively Laurels
Mrs Nokes – Teacher 
Mrs Wildey – Teacher
Mrs Flemming – Teaching Assistant
Classrooms
Both of  the classrooms provide great learning spaces for the children based upon building independence, responsibility and self discovery. Both classrooms have working walls for English and Maths which aid the children with their work. There are also Topic boards which will proudly display work that the children have created.
Both classrooms also have opportunities for learning using the continuous provision. Continuous provision offers the children the chance to engage in active learning through hands-on, play-based activities. This can enable children to explore recent learning, practice new skills, and follow their own interests.
Key Stage 1 Curriculum Overview
Our learning this half term
Spring 2 2020

Our next topic focuses on Seasonal change, common trees and flowers and the growth of seeds and bulbs. The children will have the opportunity to plant and grow their own beans. We will make observations of the changes that take place and record our findings.  In Art we will be looking at the works of Georgia O'Keeffe and we will learn a range of different skills such as shading, colour mixing and how to make observation sketches of flowers.  We will then create a final painting of a flower, displaying the skills and knowledge we have learned. In RE our line of enquiry is 'How and why do we celebrate special times?'  This half term we will explore how Christians celebrate Easter. 
Memorable Experience
We are beginning our topic with the planting of our own beans. Look out for our progress. We can't wait to share some photographs with you. 
This terms quality English text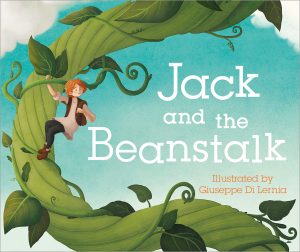 Our Quality text for this term in English is Jack and the Beanstalk. We will be focusing on sentence construction and punctuation. 
Spring 1 2020

Happy New Year! Our topic this half term is Paws, Claws and Whiskers. This topic introduces us to a wide variety of different animals.  In Science the children will be learning to name and identify different types of animals. They will learn about their habitats, what they eat and where they sleep. In Geography we will learn to name and identify  the world's continents and oceans and explore the human and physical features of different locations. In Art and Design we will explore colour, pattern and shape as we recreate different animal patterns. We even get to create our own animal sculptures! In Music the children will be focusing on the unit 'Zootime' from Charanga. During this topic the children will learn to sing, play and compose music. In RE we will continue our focus on Christianity, as our line of enquiry is: What can we learn from creation stories?
Memorable Experience
This terms memorable experience will be a trip to Peak Wildlife Park on Wednesday, the 29th of January .  
We had a fantastic time at Peak Wildlife Park. Thank you to all our parents for your contributions towards the cost of the trip. This was such a valuable learning experience. We will be writing our recounts of the trip in our non-fiction Talk4Writing unit. In the mean time we hope you enjoy looking at the pictures. 
This terms quality English text

Our Quality text for this term in English is The Tiger Who Came to Tea by Judith Kerr. We will be focusing on our use of adjectives and how we can use conjunctions to join words and clauses in a sentence.
Who destroyed our tea party?
On Monday afternoon, we were looking forward to a tea party but when we came back into class the food had been eaten and a big mess was left! We had also been left four clues. As part of an oracy activity, we used our clues and held a discussion to answer the question 'Who destroyed  our tea party?' Yanis suggested the Evil Pea. Krstyna thought it was a hen and Nma it was a tiger because they have stripy fur. 
Internet Safety
We had a great internet safety workshop from Konflux Theatre. Here are our online safety reminders:
Keep your password safe
Don't be an online bully
Use kind words
Tell your grown-ups if something feels wrong
Art sculptures
We finished the half term with an art exhibition. We looked at our painted clay sculptures, complete with the captions we typed in computing. I'm sure you'll agree, we have done a great job!

Autumn 2 2019

Our topic this half term is Superheroes. We will be learning about fictional and real life superheroes from now and the past. We will be learning all about our bodies and keeping healthy, in science. In Art we will be experimenting and exploring Pop Art and creating our own versions. This term we will also be using the computers and learning how to use the cursor and keyboard. In RE we will base our learning around the question, 'What do Christians celebrate'
Memorable Experience
This terms memorable experience will be a superhero afternoon.
We started of our topic with a superhero hunt in the playground. First, we made our own superhero masks. Then we went out on the playground hunting for hidden superheroes. We found many of our favourite superheroes.  Have a look at our pictures below.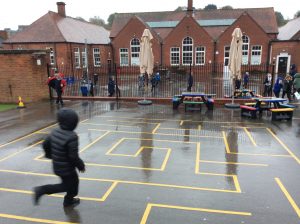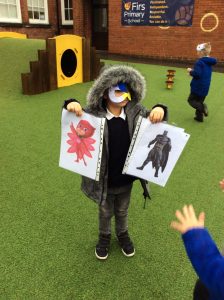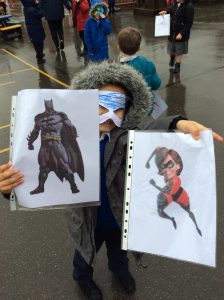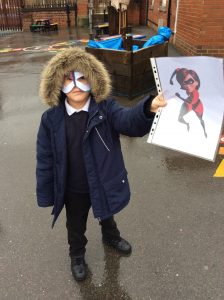 This terms quality English texts

Autumn 1 2019

We started our topic with an outdoor tea party. The whole of Key Stage One was invited. We made our own sandwiches, decorated Union Jack flags and listened to music by British composers  such as Edward Elgar. 

To end our topic we made a Tudor town and started a fire, just like the great fire of London. The fire spread fast.

Quality Stories we are Reading in English this year
Dojo Masters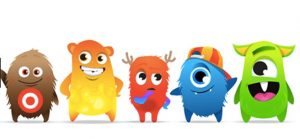 Each class has two Dojo Masters. Their job is to make sure everyone is following the Firsy values; Fascinated, Independent, Respectful, Sociable and having a You can do it attitude. They also get the opportunity to greet visitors who come to visit the class.
Positive Palms

Lively Laurels

School Council
Each class has one child who represents their class on the school council. The school council allows the children to voice their opinions and to improve their school.
Positive Palms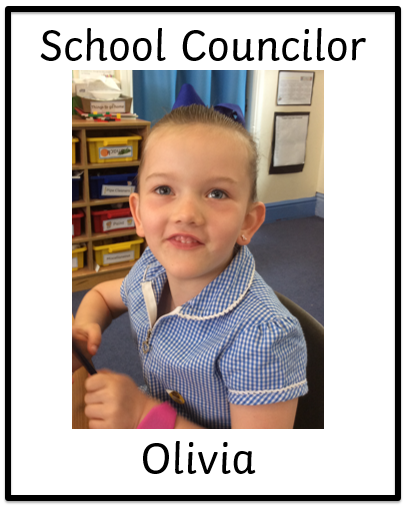 Lively Laurels

Gold Book

Each week two pupils from each class are chosen to go in the 'Golden Book' and receive a certificate and a sticker in assembly. One child from each class goes into the gold book for doing something super that week and another child from each class goes in for showing the focus FIRSY behaviour that week.
Useful Information
Dates for your Diary
Wednesday 29th January Year 1 trip to Peak Wildlife Park. 
https://www.peakwildlifepark.co.uk/
Homework
Your child will receive homework in their red books. This will be given out every Friday and should be returned the following Wednesday.
There will also be half termly topic choice homework. The current topic grid is below. Your child can choose which activities they would like to do. If they get 75 points or more they will receive a prize at our end of half term celebration assembly.
Reading
Your child will bring home a reading book every week.  Please make sure your child has their reading books in their bag, as we will not be able to give them a new one if they are not returned. Reading is a partnership so we need you to write a comment when you read with your child.
PE
Positive Palms and Lively Laurels have PE on a Wednesday
Please make sure your child has their PE kit in school every day.
Phonics Screening Test
How to help at home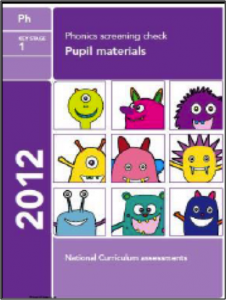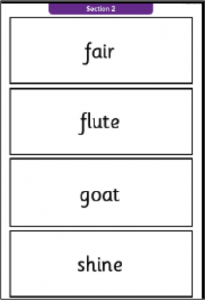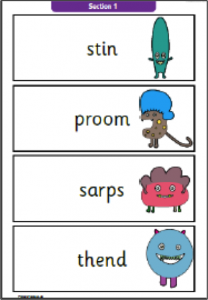 The phonics screening checks whether individual children have learnt phonic decoding. The phonics screening tests will take place the week beginning the 8th June 2019.
There are lots of websites available to help your child with their phonics at home.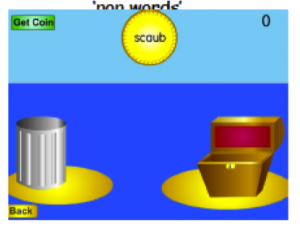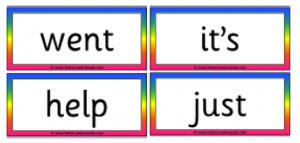 Please look at our 'Parent's Guide to the Phonics Test' for more tips on how to help your child at home.